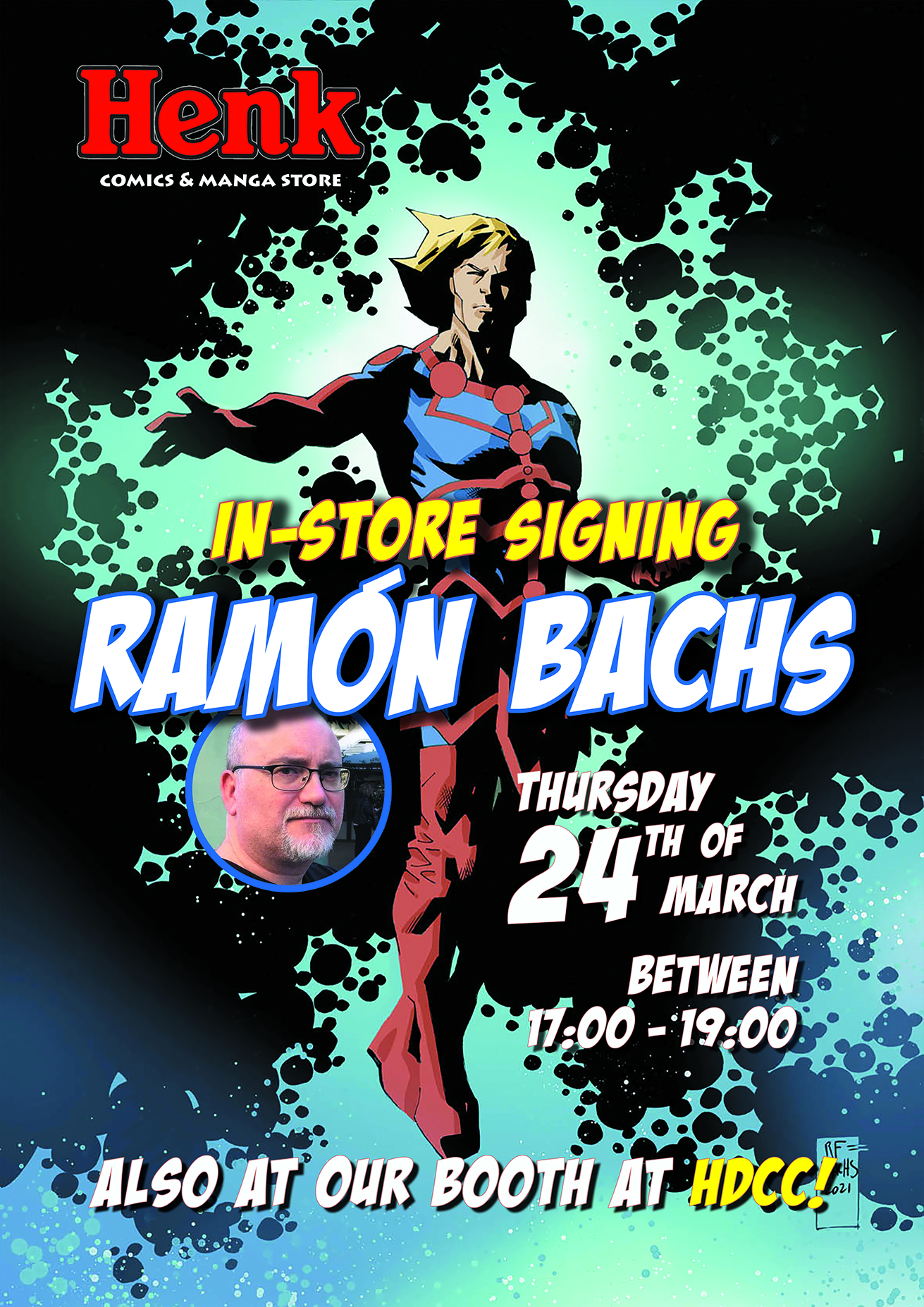 Henk Comics is happy to announce that the wonderful Ramón Bachs will visit our store for a quick signing! Rescheduled from 2021!
Ramón is currently back at Marvel, working on books like the Marvel Rising: Squirrel Girl / Ms Marvel miniseries, Star Wars: Age of Rebellion – Darth Vader, and his two most recent books, Star Wars: Bounty Hunters and Eternals Forever Special. Previously, he worked on series such as Detective Comics, Red Robin, Gen 13 and Buffy the Vampire Slayer. We'll have plenty of his comics to get signed and there is a wonderful special Eternals print he made exclusively for Henk! Do not miss out!
He is also one of Heroes Dutch Comic Con's special guests on March 26th & 27th. Next to his usual appearances, he will also visit our stand on Saturday (13:00-14:00) and Sunday (15:00-16:00). At both times you'll have the chance to win Ramón's exclusive Eternals print, or a signed comic! So do not miss out and visit our stand (G-07) when Ramón is there!